Going off the High Street
I don't know how it is with you but I find shopping on the High Street rather boring. It's always the same chain shops, no matter whether you are in Glasgow, Liverpool, Hamburg, Zurich, Lyon or Moscow. Most of the products are made in big factories somewhere in a country with low salaries; much is produced in a sloppy way, even when famous labels are attached to them.
That's the reason why I love to look for the little hidden quarters in the big cities or venture out into the country side to find workshops and boutiques in smaller towns and villages. Places, where you get to know the people who produce what they sell or who at least know the artist, crafter or designer.
Christmas on Arran is a good time to observe shopping behaviour. There are many who make a hasty dash to the big shopping malls. Thank God, we still got a decent amount of people who love to buy unique pieces, who like to buy something that has been made with inspiration and love. Those are the ones who come into our galleries and workshops. And I am grateful for every single one of them.
Selling Online to Keep Local Crafts People in Business
Many crafters, particularly in rural Scotland have taken to selling their products not only in local shops and markets but also on etsy (or from their own websites). One of the reasons for this is the fact, that many of us are living in areas which are strongly dependent on tourists. Sales often happen between Mai and October; the rest of the year is too quiet to make a living. No wonder, many of us have more than one job. Further, we all know, in times of austerity, tourism figures tend to go down. 2012 wasn't a particularly good year for some Scottish regions. Therefore, the sales on the internet are becoming more important for many a crafter.
Etsy is a sales portal for crafters world wide. It has also regional and local "sub-market-places". Scottish artists and designers e.g. meet on mcetsy. So, whether you live somewhere in Scotland and would love to buy locally, or you live abroad and just love all things Scottish, type "mcetsy" into the search line on etsy and you will find what you look for.
This morning, I found this lovely bird brooch by Louise Baird on mc etsy. I love Louise's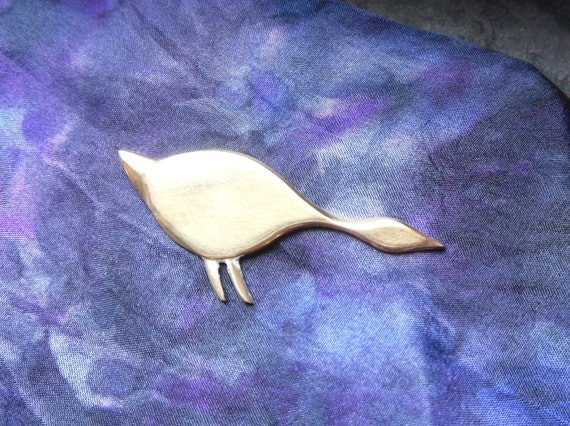 Jewellery. She comes up with some really fabulous ideas, like this little pearl pendant: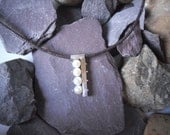 It's worthwhile having a look at her
shop
on etsy.
January Give-Away Draw
All new followers and commenting readers in January will be ending up in my monthly Give-away draw. The lucky winner will get this lovely sea glass necklace. It's made with three sea glass pebbles from Blackwaterfoot Beach on the Isle of Arran and four 4 mm Swarovski crystals.
Winter Princess - Sea Glass and Swarovski Crystals




More sea glass jewellery can be found in
my shop on etsy
.